There is no better time to be in London than December. Then the streets come alive with fairy lights so pretty that it often feels like a Christmas tree! You can also enjoy the traditional European Christmas markets, a new tradition that has taken over London.
This year I traveled to London to soak up the Christmas spirit and see for myself how magical this city can be at Christmas time. Here are my top tips for everything to do for a magical Christmas in London.
Post updated December 2021.
How to spend Christmas in London
1. Winter Wonderland
A British version of a traditional European Christmas market, Winter Wonderland is the premier Christmas activity for any November/December visitor to London because it truly is a world of wonder. Think German pop-up stalls selling mulled wine, roller coasters, a carousel bar (that rotates, yes) and all the Christmas market food you can think of: waffles, pretzels, crepes and more. Best of all: Participation is free!
Location: Hyde Park
2. Harrods
As the most famous department store in the world, Harrods is a destination in London itself (so much so that it has its own stop on the double-decker bus tour!). Market for a gift or two, there's no better place to find everything and get into the Christmas spirit.
Location: 87-135 Brompton Rd, Knightsbridge, London
3. Ice skating at Somerset House
Perhaps the most famous ice rink in all of London is tucked away on the main thoroughfare. This ice rink is located behind the facade of Somerset House near the River Thames. Be sure to book your tickets in advance (£17) as numbers are limited on the ice. In December it is often impossible to get a ticket on that day.
Location: Somerset House
4. Ice skating at the Natural History Museum
There are a number of ice rinks springing up throughout the city of London throughout the month of December. But if you choose just one, we recommend checking out the Natural History Museum. In the middle of the ice rink is a huge Christmas tree and the magical backdrop of the museum. That makes the Natural History Museum one of the most beautiful places to skate in London.
Location: Natural History Museum
5. Burlington Arcade
Established in 1819, Burlington Arcade is magical any time of the year. However, December is more than magical when decked out in glamorous Christmas decorations. The arcade features a range of local artisans, British brands and international designers. The decorations adorn the arcade throughout December.
Location: 51 Piccadilly, London
6. Shopping on Regent and Oxford Streets
If you're looking for Christmas gifts then look no further than Regent and Oxford Streets, both of which come alive throughout the month of December in a stream of Christmas lights, carols and decorations galore. There's no shortage of shops to explore, of course, giving you the chance to find something special for your loved ones (and yourself!)
7. Treats to eat from Fortnum & Mason
If you're looking for Christmassy shortbread, jams, chocolates and all things sweet then head straight to the legendary Fortnum & Mason in St James's for a (very) Christmassy shopping experience (and one that will leave you with bags of goodies! )
181 Piccadilly, St James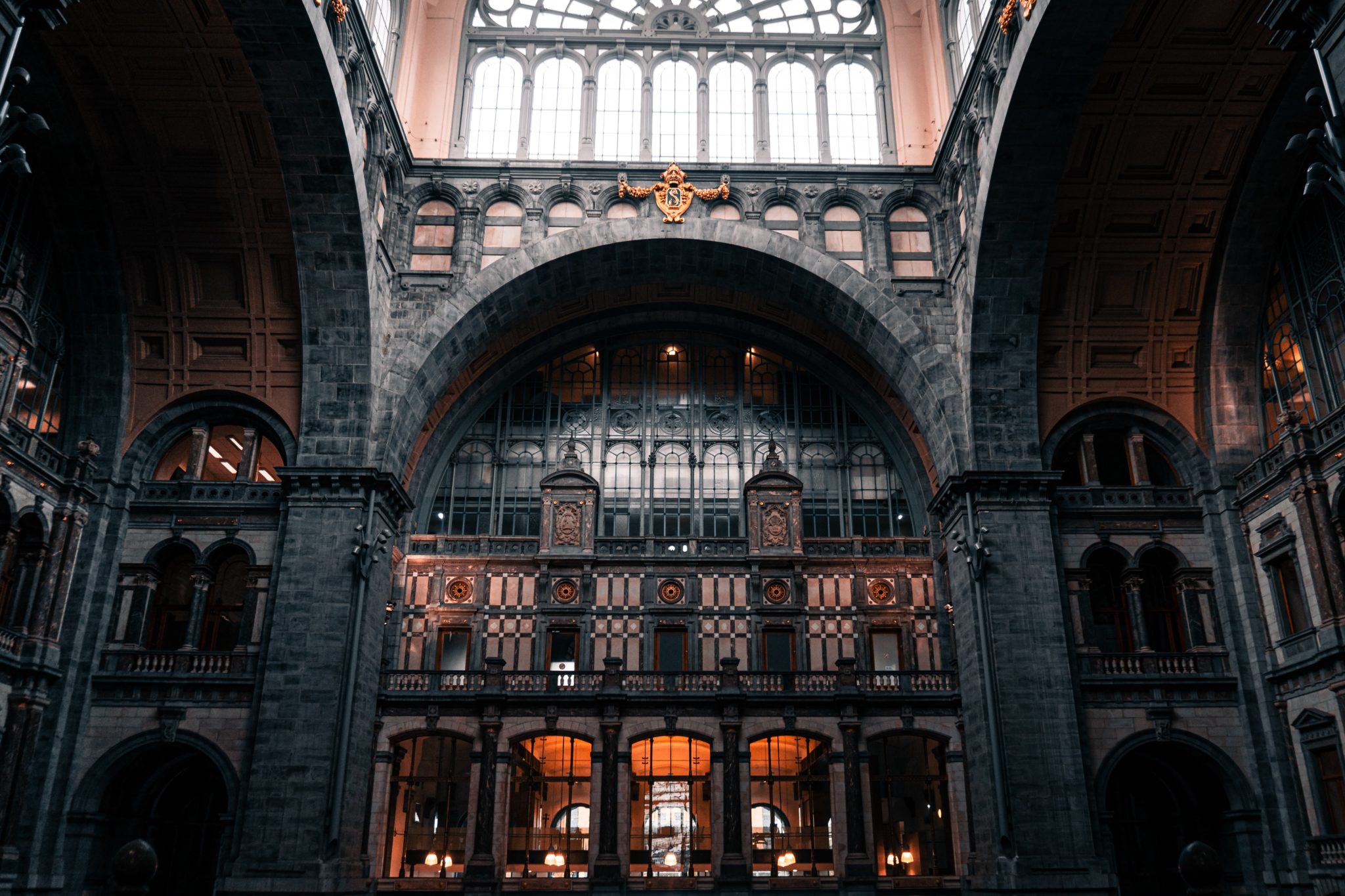 8. Dinner in the Great Hall
Imagine all your Christmas dreams come true: you can dine in the Hogwarts Great Hall at Christmas! Yes, this is a very real thing! I visited the Great Hall in an ordinary month, but Christmas just seems so much more heavenly. Bookings can be made through the Warner Bros Studio Tour website, but beware, they book up quickly and are selling for a pretty penny!
Location: Studio Tour Drive, Leavesden
Buy the guide $12
Plan your trip to London:
Brooke Saward
Brooke Saward founded World of Wanderlust as a place to share inspiration from her travels and to inspire others to see our world. Today she divides her time between adventures abroad and adventures in the kitchen, with a particular weakness for French pastries.
Find me on: Twitter | Instagram | Facebook